Follow us on Facebook
AND
Instagram @rollinsdoodles
F1 Goldendoodle at 6 months
We raise our puppies in our loving home in northern California. We are a family of seven, and have fallen in love with the goldendoodle breed. Our Goldendoodles range in size from 16 to 45 pounds. Please call us if you have any questions!
530.701.7127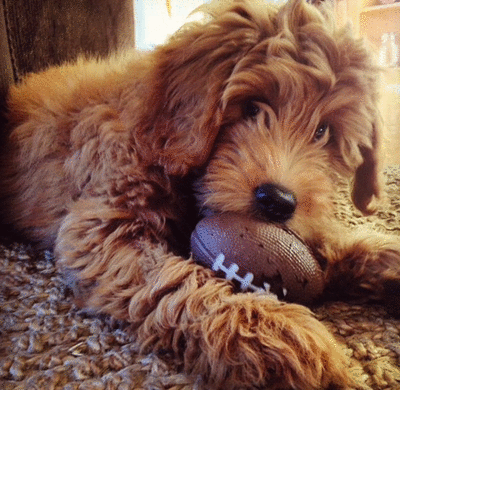 ***If you are interested in adopting one of our goldendoodles, please fill out the form under the "Contact" page or click here. For the fastest reply, text Allie @ 530-701-7127***
We are taking deposits for Spring/Summer 2019 litter. Please keep in mind timing of litters is an estimated time frame. We will have mini F1B's, medium second generation F1B's and a litter of double doodles. To see litter availability, click on our "available puppies" page. These litters will fill up quickly so contact us today if you are ready to add a goldendoodle to your home. The easiest way to stay up to date on our breedings and new arrivals is by following us on instagram@rollinsdoodles. Thanks so much!
-Rollins Goldendoodles